The series of articles on Jettender design details by Agilis
The heart of every jet tender is an engine. It is very important to choose the right engine for uninterrupted operation of the boat. We will explain how to select the best one for your inflatable boat and enlighten about Agilis choices.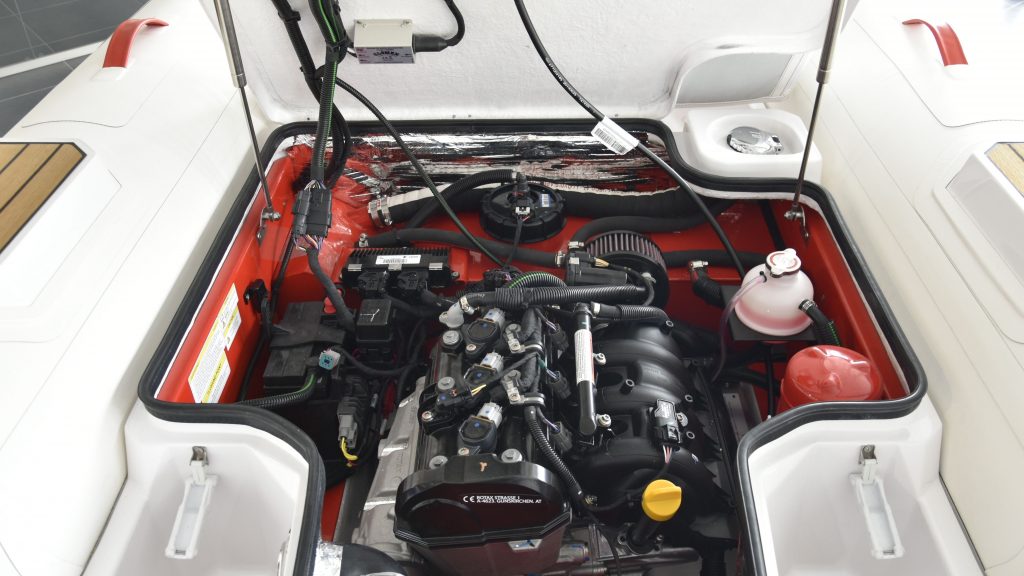 There are different criteria to choose the engine: by fuel type, by the location, by aspiration etc. Primarily, let`s figure out the difference between petrol (or gasoline) and diesel engine. Maybe you have heard that diesel engine is more expensive than gasoline, but this is not felt in practice. Inasmuch as the fuel consumption of the diesel engine is lower than gasoline, the higher cost will pay off quickly. The petrol-powered boats are usually faster and easier to care for. Gasoline engine also has great power to weight ratio, but on the other hand, it consumes more fuel. Hence, the best decision is an installation gasoline engine to smaller boats and diesel to bigger.
We`ll try to explain in simple words about some technical characteristics of boat engines. A capacity or displacement is measured in Cubic Centimeters (cc). This value shows the volume available inside the cylinder to accommodate the air-fuel mixture for burning. Thus, we can say for the purpose of this example: the larger engine volume– the higher performance and top speed, but also the higher the fuel consumption. For instance, our model Agilis 355C has two engine options with 900 cc and 1630 cc. So, if you need to use less fuel, choose the first, but if you would like to reach to your yacht on high speed, pick up the second one.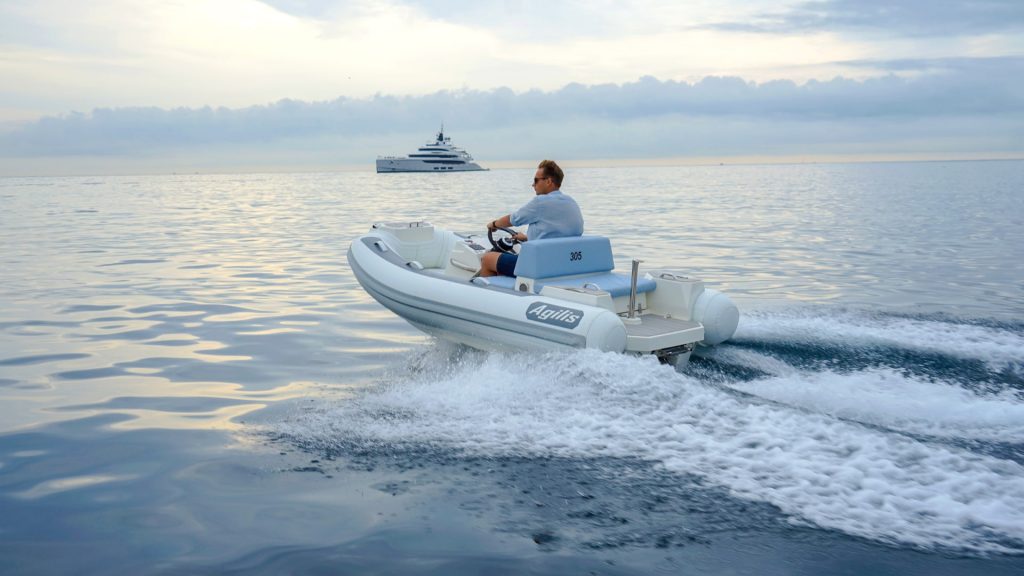 When we choose the engines for our jet tenders, we pay attention to three main criteria: power, reliability, innovation. Thanks to them our tenders have great values of performance and speed, maximum safety for passengers and innovative technologies which provide fuel economy as well as convenience. We choose the engines of three leading companies, which prove their high quality by many years of successful work on the market and numerous awards. But they don`t stop at the reached and continue to improve. Rotax has over 100 years experience of technological advances, FNM focuses on their innovative developments on marine engines and Mercury confirms its quality with many awards and positive reviews.