The series of articles on jet tender design details by Agilis
What do you see as soon as you first look at the boat? The color and texture of tubes are one of the first things to catch the eye. Thus, we will find out together which material of tubes is the best for jet tenders.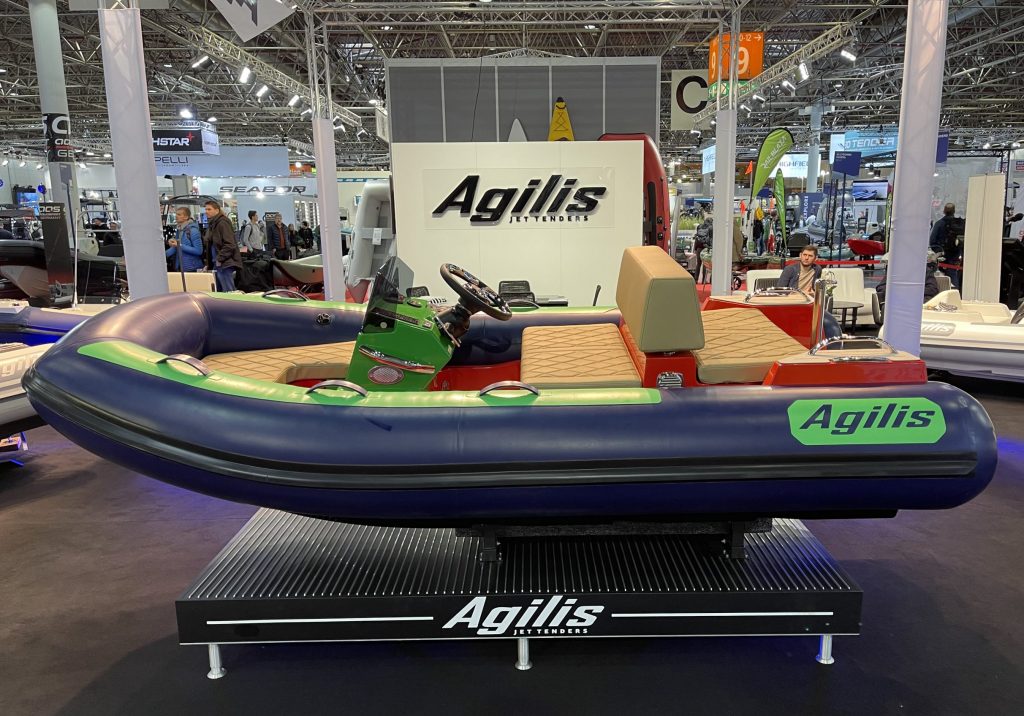 PVC and Hypalon are the most popular materials for inflatable boats. Both of them have their own advantages, but they also have the significant differences. Let`s find out.
PVC (or polyvinyl chloride) is a fabric from the thermoplastic materials that is used in inflatable boats. This material has enough strength and has a high abrasion resistance. It is often used for non-professional and lower priced mass market boats. One of the main disadvantages of PVC is medium UV and temperature resistance, that`s why it can`t be used for boats in warm climate for many years. Neertheless, PVC manufacturing is lightweight and economical, but harmful to the environment.
Hypalon is a durable fabric, resistant to weather and chemicals and easy ot repair. This unique material was created and patented in the 50s by the company DuPont. Its peculiarity was high resistance and prolonged lifetime. This company doesn`t exist anymore, but production technology was adopted by other manufacturers. There is a great variety of companies now that produce hypalon.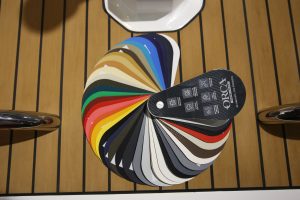 Among different manufacturers, Agilis chooses ORCA® and here are some reasons for this:
– their fabric is designed for professional or leisure inflatable boats to be used on the water and permanently exposed to sun, sea and salt;
– it is available in more than 30 colors and 4 surface finishings;
– their quality is confirmed by numerous international certificates and awards.
As always, Agilis is known for the quality, durability and safety of materials for our jet tenders. Also, don`t forget that you can choose different color combinations of hypalon for your future tender in our Configurator.