The series of articles on Jettender design details by Agilis
A boat teak is a deck surface of on sailing, cruising and fishing boats. It seems that it is just a flooring for the boat, but it`s not true. The teak is one of the main parts of it, so the market of teaks has its own rules, traditions, trends and anti-trends. Let`s see them closer.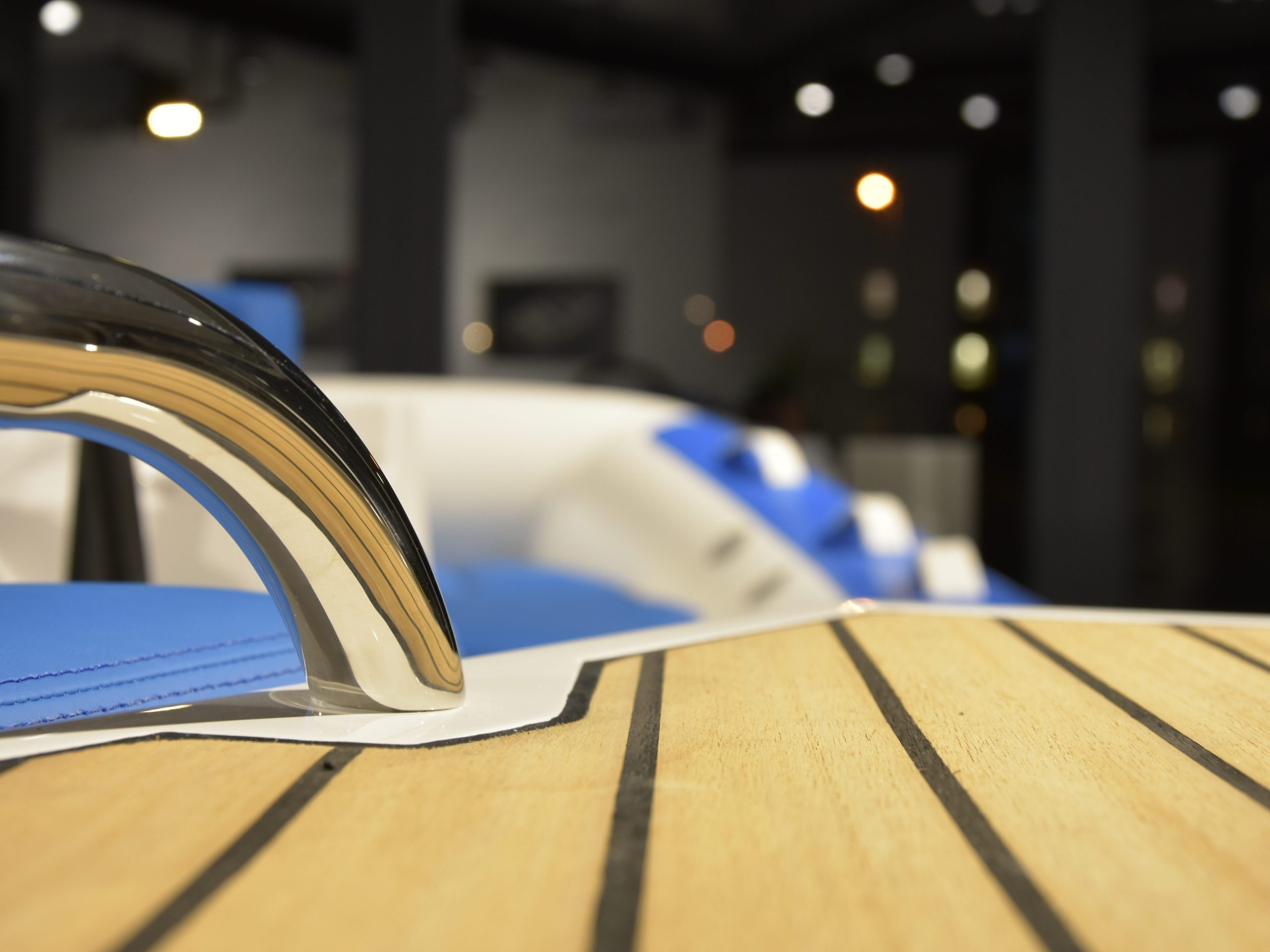 For a long time, people had been using a natural teak from different kinds of timber. Usually, it is a wood with high content of silica and oil to better resistance to water, weather, fungus and rot. But it also needs for thorough care to protect the teak from all of these and provide a good look. It is very uncomfortable for jet tenders, so now it`s used too but much more rarely and is considered a classic of boat decking. Also, the mass production of natural wood harms the environment. So, manufacturers began to create something new.
This is how faux teak appeared. It has many advantages, that's why it has become so popular. It is lasting, weather resistant and eco-responsible. Furthermore, it looks like natural teak and can be painted as you wish, and it does not require special care. But here is one specification – not every manufacturer makes qualitative product, that's why customers sometimes complain that their faux teak has torn, lost its color or something else. Agilis likes to hear only satisfying responses, so we always choose checked and the best providers who prove its quality for years. That's how we found Flexiteek – a Norwegian company, which has been on the market more than 20 years. According to the customers, their first decks are still in good condition.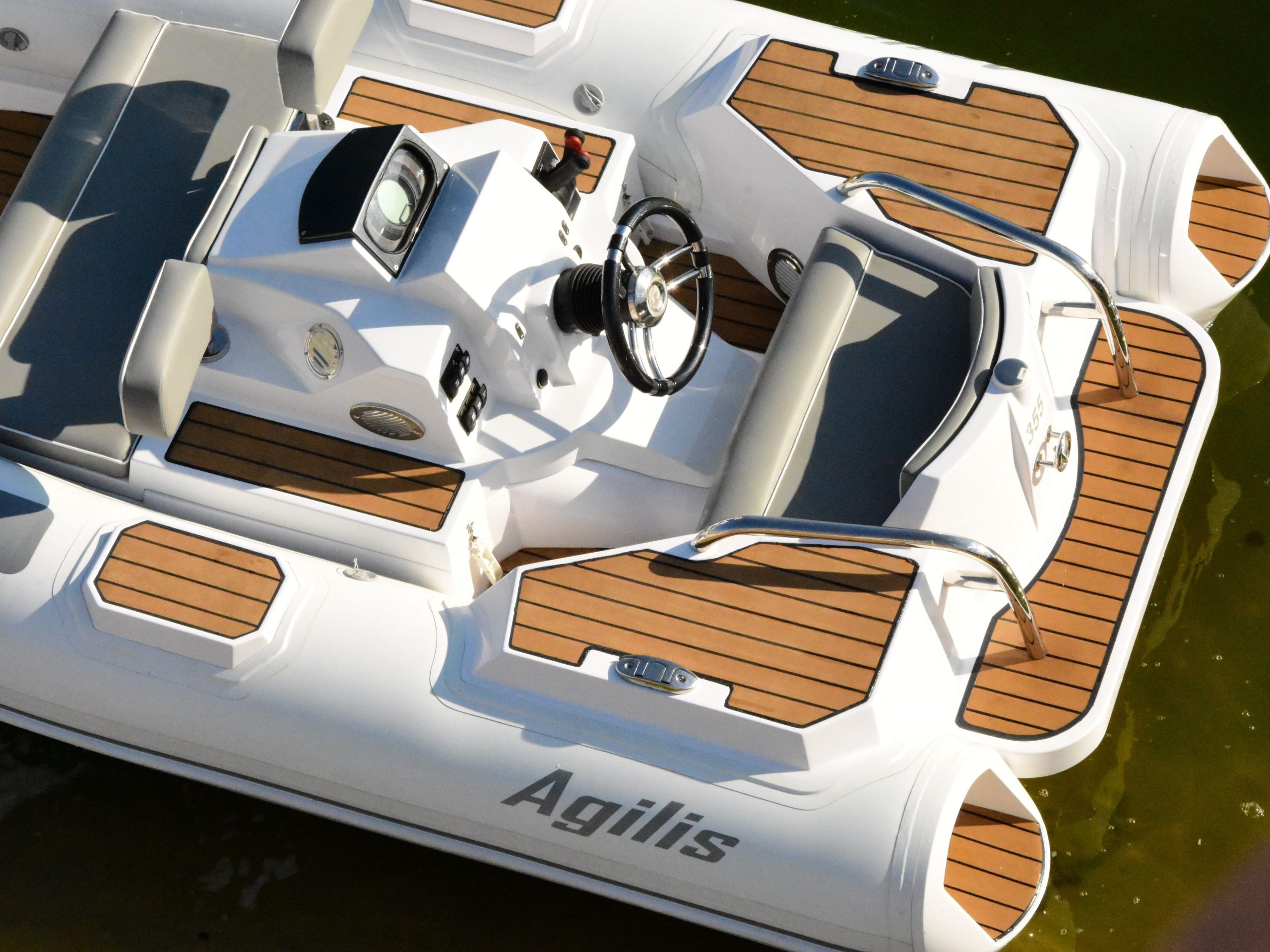 Flexiteek decks look like natural, feel like natural, touch like natural. If you chose wood teak for your yacht, you could easily pick up the color of flexiteek which would fit to it. People wouldn't distinguish one from another. The production of Flexiteek is very long-lasting, it can withstand salt water, rainy and sunny weather, friction and scraping. And these decks are very easy to repair, as a last resort, the planks can be cut and replaced.
Agilis Jettenders makes everything for the comfort of our clients. We did not accidentally choose the flooring from Flexiteek, because it was designed to reduce heat transfer in hot climates. You can walk barefoot on your jet tender in any weather thanks to improving the heat reflecting properties. Flexiteek is 35% lighter than other synthetic decking systems, which means a lot for power-boat`s performance. As we are all responsible for the environment and have to protect it, Flexiteek is made from fully recyclable materials, which are totally safe for health and REACH compliant.
So, taking care of the safety and comfort of our customers, Agilis chooses the best of the best teak manufacturers.